Latest
'LHH: Hollywood' Star A1 Bentley Accused of Assaulting Cast Member Misster Ray
By
|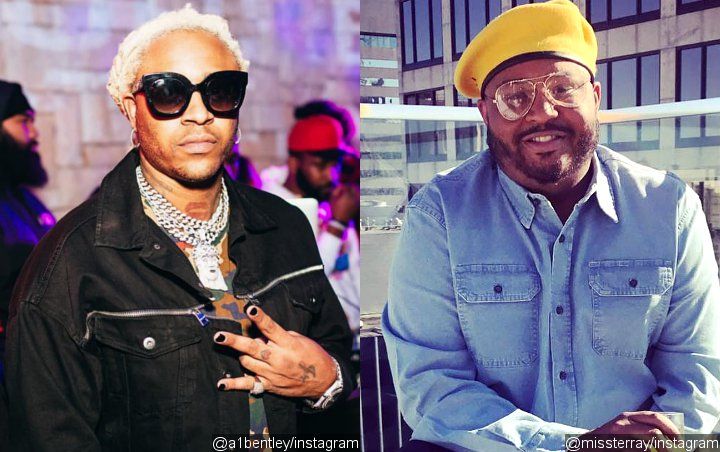 A1 Bentley allegedly slapped Misster Ray so hard that he was knocked to the ground when the latter joined A1's side chick Summer Bunni to film 'Love and Hip Hop: Hollywood'.
AceShowbiz –
"Love & Hip Hop: Hollywood" star A1 Bentley has been accused of assaulting fellow cast member Ray Cunningham a.k.a. Misster Ray. The whole incident might be captured on the show's camera as Misster Ray reportedly joined A1's alleged side chick Summer Bunni to meet A1 and film a scene for the reality series.
The incident took place on Thursday night, July 18. Summer recently exposed some of A1's thirsty text messages to her on Instagram. A1's affair with Summer led to his wife Lyrica Anderson filing for divorce from the music producer earlier this year.
Things got heated during the meeting with A1 and Summer, and A1 allegedly "pimp slapped" Misster Ray. According to MTO News, the slap was so hard that it "sounded like a gunshot," and it knocked Misster Ray to the ground.
In a video obtained by the site, a woman was heard screaming hysterically asking to be let leave, before police officers, who possibly responded to a report of assault, came to the scene. Misster Ray has made a report of the alleged assault to police.
Hours after the meeting, Misster Ray took to Twitter to claim, "I've been assaulted by A1 Bentley and his bodyguard." He later updated his account with a cryptic post which read, "I suggest EVERYONE involved say their truth before I do."

Misster Ray shared more about the incident on Instagram Stories, posting, "I'd call it a gay bashing if it was two straight men blind-siding me & physically assaulting me!" In another post, he hinted that A1 took issue which something that Misster Ray said about his relationship with Summer.
"I said what everyone else was saying to so why act surprised and take your anger out on me when your attention needs to be on the person actually spilling your tea!" he added. "Your issue ain't with me, it's with SUMMER BUNNI sus!"
Next article


Whisperers War May Break Out in First 'The Walking Dead' Season 10 Trailer