Latest
'LHH: Miami' Star Jessie Woo Is Said to Be Sleeping With Producers
By
|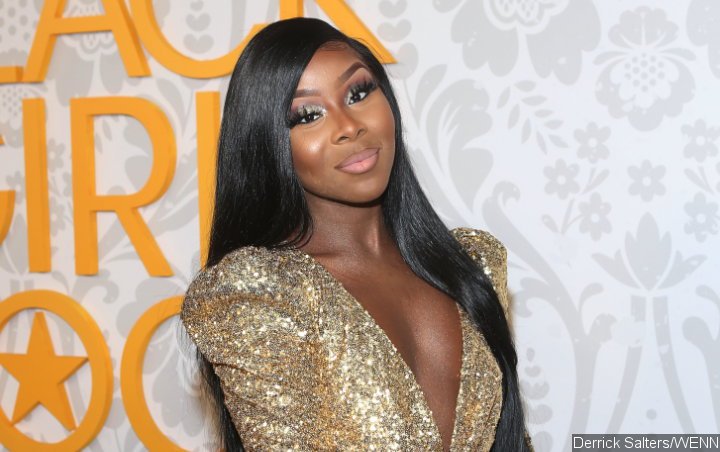 In a new interview, her 'Love and Hip Hop: Miami' co-star Shay Johnson claims that the Haitian-American beauty's 'good girl' image is just an act, adding that Jessie blocked her on social media.
AceShowbiz –
"Love & Hip Hop: Miami" star Jessie Woo is known to have "a very clean cut" image. However, co-star Shay Johnson spills the tea this holiday season, claiming that the "good girl" image is fake.
In a new interview, Shay claimed that Jessie's "good girl" image is just an act. She went on saying that behind the scenes, Jessie was sleeping with music producers.
"[Jessie Woo] where are your morals and values," Shay, who revealed the interviewer, adding that Jessie blocked her on social media. Sending a message to Jessie, shay continued, "Word on the street is that – the two producers you were working with on the show, you were banging one of them. F****ing for beats."
The said music producers seemingly were Bigg D and Lamb. In one video, Jessie was seen discussing getting beats from the two popular music producers. She was seen trying to negotiate a way to get a new song without having to paying money for them.
However, fans didn't buy Shay's words. "Bitter b***h of the industry bye, no one cares about your miserable a**," one fan wrote in the comment section of an Instagram post about Shay slamming her co-star. Tagging Shay, one other said, "you ain't nothing but a industry pass around h** ur damn self. The nerve… You just jealous because @thejessiewoo is way prettier. STFH ."
Someone else reminded Shay that she did the same thing. "Shay you f***ed flavor flav have severalllllll seats," the person said, accusing Shay of sleeping with Flavor Flav.
This arrives after it was reported that Jessie was fired from "Love & Hip Hop: Miami" because she was "too boring." An insider said at the time, "Jessie was just too boring. We get it, she's very 'positive' and 'uplifting.' You can be all that, but you also need to have some drama in your life."
The source, however, noted that Jessie should have seen the firing coming. The Haitian-American beauty was said to be nearly fired from the show last season because of "insubordination." At the time, Jessie refused to argue with co-star Amara La Negra, despite the producers egging her on.