Latest
Lil' Kim Voices Support for 'Peaceful' Anti-Fur Protesters Despite PETA Confrontation
By
|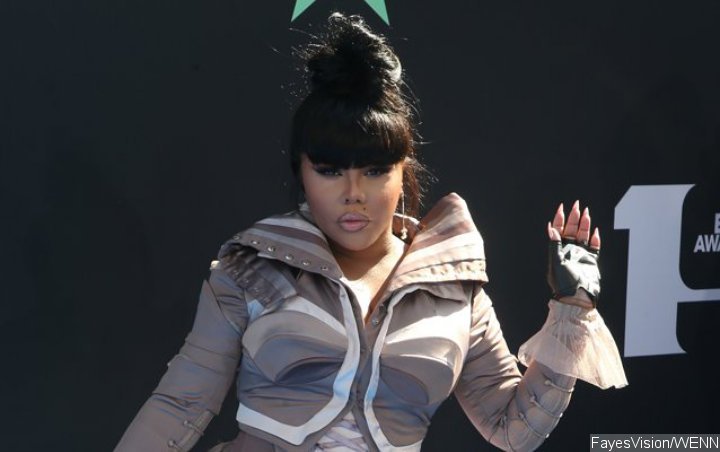 When asked about her encounter with a group of protesters prior to an interview, the 'Magic Stick' rapper shares her belief that people should definitely stand up for animal rights.
AceShowbiz –
Lil' Kim wasn't worried when she was confronted by anti-fur protesters in New York on Tuesday, October 8, insisting that as long as the protests are "peaceful", then she's a big supporter.
The 45-year-old singer was arriving to for an interview with the Build Series to promote her first new album in over a decade, "9", when she was met by a group of protesters who yelled "Stop wearing fur" and "Animals get electrocuted". And despite telling one particularly forward protester to "back up", Kim said during an interview on U.S. TV show "Extra" that she's wholeheartedly a supporter of people defending what they believe in – as long as they do so peacefully.
"I do not mind protesting. I think you should definitely stand up for your right," she said. "I love, love animals… However, you do not take things into your own hands. You do not get aggressive. You do not jump into anyone's space."
"Peaceful protests mean more than anything… Go ahead, PETA, keep doing what you do. I am supporting you from a distance if you're not in my upper space trying to violate. At the end of the day, I understand what you are fighting for."
Meanwhile Kim discussing her first album in 14 years, the "Magic Stick" rapper shared it features collaborators including; Musiq Soulchild, Rick Ross, O.T. Genasis and City Girls.
"Expect variety, expect Kimmy to get a little different." she teased. "I got to grow, I've got to reinvent myself, I've gotta show I am still that fly… At the same time I am a classic, but I am in the now and I will be in the future."
Lil' Kim's new album, "9", drops Friday, October 11.
Next article


Motley Crue and Iron Maiden Edge Competition in Rock and Roll Hall of Fame Fan Poll