Latest
Lil Wayne Gives Insights Into His Controversial Police Brutality Comments
By
|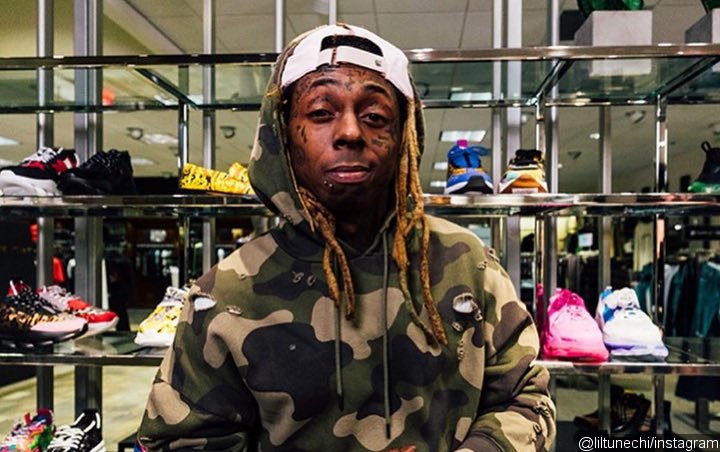 The rapper was previously under fire after he said on Fat Joe's Instagram Live show that black community should blame themselves following the death of George Floyd.
AceShowbiz –
Lil Wayne is doubling down on his comments about police brutality. The rapper, who faced backlash after he alluded that black people were also at fault for George Floyd's death. Now, Wayne further explained his stance during his appearance in the latest episode of "Young Money Radio" on Apple Music.
"My life was saved when I was young," he offered an insight into his views . "I was 12 or something, I think. Shot myself. I was saved by a white cop, Uncle Bob. So you have to understand … you have to understand the way I view police, period."
"I was saved by a white cop. There was a bunch of black cops jumped over me when they saw me at that door, laying on the floor with that hole in my chest. He refused to. He said, 'I found this baby on this floor. I need to get to a hospital.' He didn't wait for an ambulance. He took his car. He made somebody drive it, and he made sure that I lived," he went on saying.
Even though Wayne appeared to support cops in the wake of George's death, Wayne shared an unpleasant experience involving a white pilot on his private jet. "A couple days ago I'm on my plane, private plane, mind you, thank God," the rapper said. "So I had a situation on my plane. Pilot so happens to be Caucasian. I go up there to talk to him. He tells me, 'Get out of the aisle and go back to your seat.' He must have thought he was flying United Airlines or something, he must have forgot that that was my plane."
"He must have forgot. I think what happened is he did forget, he forgot what was going on. You know what happened, though? He had police waiting for me when we landed, waiting for my a**. Thank God the police, they didn't forget what was going on, and they let me go ahead home," he added.
Concluding his interview, Wayne stated, "So … before you want to speculate about anything, understand that I go through situations, too, and we all got our situations, so don't judge no one for no reason, for how or whatever, don't judge."
Wayne was under fire after he said on Fat Joe's Instagram Live show on Thursday night, May 28 that black community should blame themselves for "not doing more than what we think we're doing" instead of placing the blame on people with power and a certain race.
"I think when we see these situations, I think we also have to understand that we have to get very specific," Tunechi said. "And what I mean by that is we have to stop viewing it with such a broad view, meaning we have to stop placing the blame on the whole force and the whole everybody or a certain race or everybody with a badge."
"Some people put out a tweet and think they did something. Some people wear a shirt and think they did something. Whatcha gonna do after that?" he shared his thought. "Did you actually help the person? Did you help the family? Did you actually go out there and do something? If ain't about to do all that, then I ain't about to do nothing. I pray for you."