Latest
'Little People, Big World' Stars Zach and Tori Roloff Expecting Second Child, a Baby Girl
By
|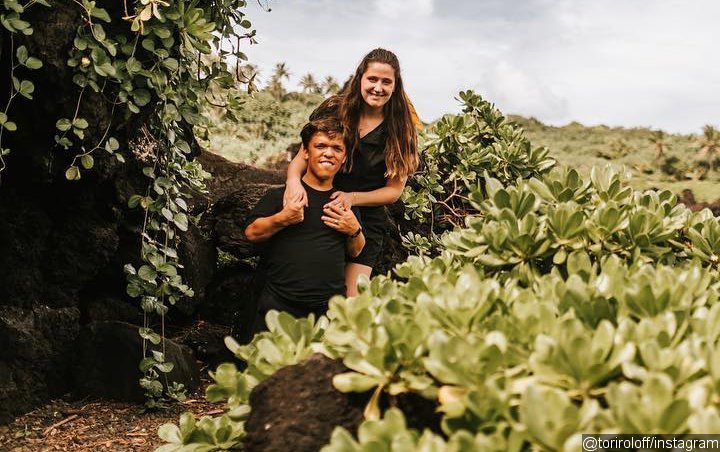 The couple, who is already parents to 2-year-old Jackson, is 'excited' to share the good news that they are going to welcome their daughter in late fall.
AceShowbiz –
"Little People, Big World" stars Zach Roloff and Tori Roloff's family of three is going to expand before the end of the year. The couple has announced that they are currently expecting their second child, a baby girl, who will join big brother Jackson.
Zach and Tori took to their respective Instagram accounts to share the good news along with some new sweet family photos. In one photo shared by Tori, their 2-year-old son excitedly clapped his hands as she held her sonogram picture.
"Zachary and I are so excited to announce that Jackson is going to be a big brother! We are expecting a sweet baby girl this November! Thank you so much for always supporting our family and loving us!" the pregnant mom captioned the snaps, revealing the baby gender and the due date.
Sharing similar photos which also featured their dog, Zach wrote in the caption, "Yay!! Tori and I are excited to announce that Jackson is going to be a big brother to a little sister!!"
Zach and Tori, who tied the knot in July 2015, welcomed their son Jackson on May 12, 2017. In April of this year, the couple revealed their plan to have more kids. "We have plans," Zach told Us Weekly last month. "We want a family. I would love four or five kids. I want a little pack. Right now, we're just kind of [like], if it happens, it happens." Tori added, "It's just on God's timing and just whenever. We're ready for it."
They also talked about how much their son has grown up. "He's talking more, he's mimicking more [and] he can understand more," they shared. "He's just doing everything a little bit better lately."
Zach recently told PEOPLE about raising a child with dwarfism. "You have to encourage a dwarf child a little more because it will take them five steps to do what others can do in two," he said. "But I knew, dwarf or not, I was going to parent my child with the mentality that not everyone gets a trophy. You have to earn it."
The couple celebrated their son's birthday on Sunday with a "Zootopia"-themed party and Tori shared some snaps from the small bash. She wrote a sweet message to her son in the caption, "Happy birthday to our sweet (not so) baby J! I can not believe I have spent 2 years of my life with this kid. It goes by way too fast. Jackson you are so confident and I have loved watching your personality develop. You are becoming so silly and always up for a good time! You are so easy going and smart. I pray that you continue to face life head on the way you do and continue to bring smiles to everyone's faces effortlessly. I love you so much Jackson! Happy birthday! Can't wait to see what is ahead this year! thank you to everyone who came to celebrate with us and passed along sweet notes to me!"