Latest
Lori Loughlin's Daughter Olivia Jade Caught Having a Blast at Party With Fellow YouTube Stars
By
|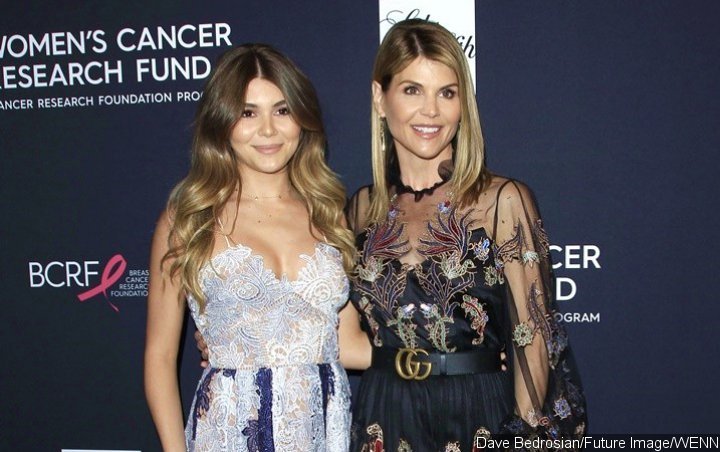 The younger daughter of the 'Fuller House' star flashes a smile in a video taken by fellow a partygoer though she reportedly asked her friends to make it a cellphone-free zone.
AceShowbiz –
Lori Loughlin's daughter Olivia Jade seemingly couldn't care less about the college admissions scandal that could put her parents in jail. The 19-year-old continues having fun with her friends after her mother Lori and father Mossimo Giannulli pled not guilty in the case.
On Thursday night, April 18, Olivia was caught on camera partying with fellow YouTube celebrities at the home of YouTube star David Dobrik in Studio City, CA. She flashed a big smile while seeing one of fellow partygoers trying to impress the others with some actions in the kitchen.
Clips of the party made their way around the Internet though TMZ reported that Olivia tried to be careful and asked the group "to make it a cellphone-free zone." It was another YouTuber, Heath Hussar, who shared videos of the party that evening.
Us Weekly previously reported that Olivia is "trying to live her life normally again" after losing several brand partnerships and being forced to lay low following her parents' arrest. "Olivia is focusing all her time on hanging with her friends, a lot of whom are social media influencers and internet stars, and she's been filming some content with them," a source told the site.
While her older sister Isabella Rose still showed her close bond with her mother Lori amid the college bribery case, Olivia is said to be not on speaking terms with her parents after the scandal was unearthed. "Olivia is furious with her parents and it's going to take a lot to repair their relationship," a source told E! News. "She blames them entirely and feels they have ruined her career."
Olivia is allegedly staying with her boyfriend, model Jackson Guthy, in Malibu amid the scandal. Another source said that Olivia "is still very upset" at her mother Lori and father Mossimo.
Lori and Mossimo are accused of paying $500,000 to get their daughters, Olivia and Isabella, admitted into the University of Southern California by pretending the sisters were competitive rowing recruits, while they had never trained in the sport and had no plans to do so. After initially charged with conspiracy to commit mail fraud and honest services mail fraud, Lori and Mossimo also face additional charge of money laundering for trying to disguise the bribes as donation for William Singer's purported charity and his for-profit corporation.
On April 15, the pair rejected a plea deal requiring two years in prison, choosing to face up to 40 years in prison.