Latest
Meek Mill Blasts People for Dragging Him Into Blueface and Yung Ro Beef
By
|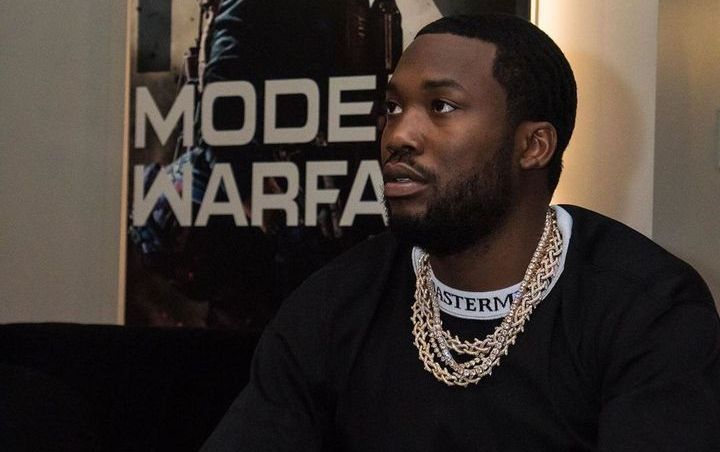 The Dream Chasers Records boss blames fans for the feud between Yung Ro and Blueface and tells them to stop pitting the two young rappers against each other.
AceShowbiz –
Meek Mill finally broke his silence on the feud between his new artist Yung Ro and fellow MC Blueface. The Dream Chasers Records boss was not happy with the two rappers' beef and was especially annoyed for having his name dragged into the mess.
The 32-year-old hip-hop star tweeted, "Stop saying meek mill artist it's young ro' and stop putting my name with that kiddy s**t.. meek mill on some other s**t …. do y'all post the owners of these major labels when artist popping s**t on the net!"
He additionally blamed fans for Yung Ro and Blueface feud, "Y'all got these young bulls arguing about nothing!!!" He then told fans to stop trying to pit the two young lyricists against each other, "Let these youngins grind and stop gassing em to beef!"
The "Free Meek" star continued to vent his frustrations, "I try to be quiet but I'm watching y'all tryna line my team with these bogus tricks! I don't want any involvement in that s**t and 'yes I am really cut like that' I'm tryna change a law right now!"
The feud started when Blueface seemingly took a dig at Yung Ro for saying he would rather use his money to take care of his family first before splurging on some jewelry. They have been throwing subtle diss on social media ever since.
Just recently, Yung Ro showed off the house he bought for his mother and then texted Blueface's sister Kali. He said he wouldn't kick her out of house like her brother did, but she was not impressed. She slammed him, "Trying to mind my business but you wanna keep going @yungro777."
In a screenshot of their chat, Kali flatly turned Yung Ro down and even suggested that she was disgusted by him, "You got a lot of heart little n***a, but I'm good boo [nauseous face emoji] [vomit]. My family's business is in your mouth but we straight. I understand buying a house before a chain but now you and your mom is roommates."
She took a jab at him as she noticed the house he purchased for his mom was not fully furnished, "How you spend money on a crib before gettin your granny off dialysis? Hurry and get some furniture in that house, you can't have mama getting splinters from sleeping on that hardwood."
Next article


SAG-AFTRA Investigating Gabrielle Union Firing From 'America's Got Talent'