Latest
Monica Slammed for Having Photoshoot During a Funeral
By
|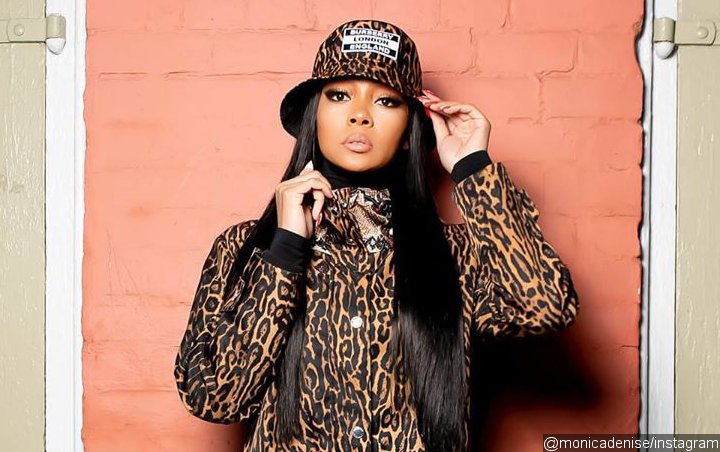 Most fans are not impressed by the photo shoot as many of them call them the post 'tasteless,' while another fan notes she looks tacky in the photos which she shares on Instagram.
AceShowbiz –
There is always time and place for everything, but R&B singer Monica doesn't seem to get the memo. The legendary star caught heats after she was seen having what looked like a photo shoot while attending a funeral in Atlanta.
On Wednesday, May 19, Monica treated her online devotees to a slew of pictures which saw him donning a black gown while attending a funeral for Atlanta businessman Larry Paige. In one of the photos that she shared, Monica posed with a TIME magazine cover-like poster featuring a photo of the businessman. Other snaps, meanwhile, saw the singer sharing hugs with fellow attendees.
"A Timeless Man… Larry Paige… Your Legacy Lives through Your Family. Black was his Favorite color," she wrote in the caption of her Instagram post. "Corvettes Were his Favorite car ! I can see his golds shining while he's smiling as he rests in his @corvette Leather Jacket…. #MyFavoriteUncle #LifeOfLarry #TIMElessMan. THANK YOU @mcnealeyprints for this Commemorative Program….. My Dress @shopoyemwen."
Most fans were not impressed by the photo shoot as many of them called the post "tasteless." One of them slammed the singer, saying, "This is so wrong. Why is she like this?" Another fan added, "She is smooth serving tacky.And the picture showcasing the woman's grief? Ugh." Another user noted that "the photos with family are fine," while "the solo portraits are too much."
However, some fans did think that the photos were pretty and touching though. "This was so beautifully done," a fan raved. "Beautiful pictures. Condolences to you and your family," said another fan, while another user commented, "Beautiful, Sending Condolences to you and the fam Mo."