Internet
Ohioand#039;s Bald Eagle Population Is Soaring
Ohio's Bald Eagle Population Is Soaring
April 25, 2020

Ohio wildlife officials have announced that the state's bald eagle population has soared by 151 percent since the last statewide count eight years ago.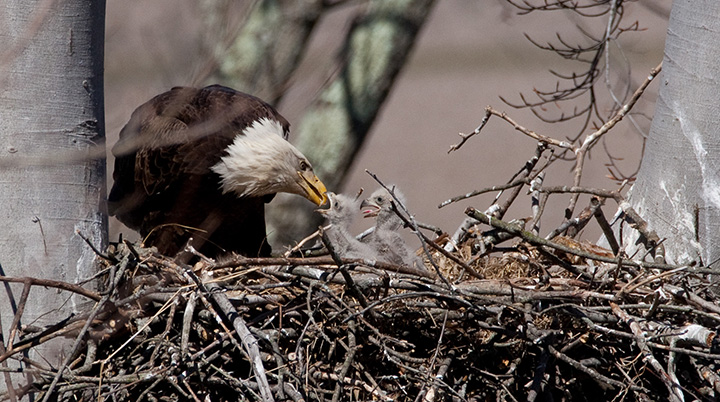 @GovMikeDeWine / Twitter

This year's survey found 707 bald eagle nests. There were just 281 in 2012.

"The bald eagle is a symbol of American strength and resilience," Ohio Gov. Mike DeWine said. "The eagle's comeback in Ohio and across the country proves that we can overcome any challenge when we work together."

Bald eagles were in danger of extinction in the late 70s and early 80s.

Habitat protection afforded by the Endangered Species Act, the federal government's banning of DDT, and conservation actions taken by the American public have helped bald eagles make a remarkable recovery.

They were removed from the endangered species list in 2007.

Last week, the Arizona Game and Fish Department shared what it said were the first known photos of bald eagles nesting within the arms of a saguaro cactus taken in the state — a scene that hadn't been documented without pictures since 1937.

How Arizona is this! Our eagle survey team captured this image of a bald eagle family nesting in the arms of a saguaro – a rare sight! In fact, it's the first time an image of eagles nesting in a saguaro has been captured in Arizona. pic.twitter.com/OmXRGi9mVE


— Arizona Game & Fish (@azgfd) April 16, 2020
Please consider making a donation to Sunny Skyz and help our mission to make the world a better place.