Internet
Pakistan Hires More Than 63,000 Unemployed To Plant Trees For Countryand#039;s 10 Billion Trees Project
Pakistan Hires More Than 63,000 Unemployed To Plant Trees For Country's 10 Billion Trees Project
April 30, 2020

Pakistan's government is hiring more than 63,000 people to plant saplings as part of the country's 10 Billion Tree Tsunami project.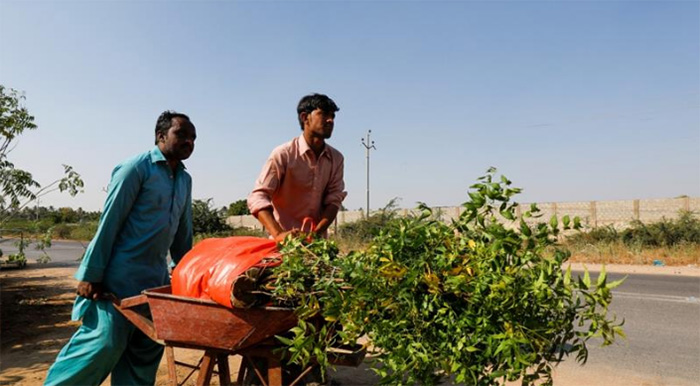 Photo: Akhtar Soomro/Reuters

Since Pakistan locked down on March 23 due to the spread of COVID-19, unemployed workers have been given new jobs as "jungle workers" planting trees across the country.

"Due to coronavirus, all the cities have shut down and there is no work. Most of us daily wagers couldn't earn a living," Rahman, a resident of Rawalpindi district, told the Thomson Reuters Foundation. "All of us now have a way of earning daily wages again to feed our families."

Rahman says he makes 500 rupees ($3) a day planting trees – about half of what he might have made on a good day, but enough to get by during the lockdown.

In September 2018, after becoming Prime Minister of Pakistan following the 2018 general election, Imran Khan launched the 5-year, country-wide 10 billion tree plantation.

As the coronavirus pandemic struck Pakistan, the 10 Billion Tree Tsunami campaign was initially halted as part of social distancing orders put in place to slow the spread of the virus.

But earlier this month, the prime minister granted an exemption to allow the forestry agency to restart the program and create more than 63,000 jobs, according to government officials.

The work, which pays between 500-800 rupees ($3-5) a day, includes setting up nurseries, planting saplings, and serving as forest protection guards or forest firefighters, said Malik Amin Aslam, climate change adviser to the prime minister.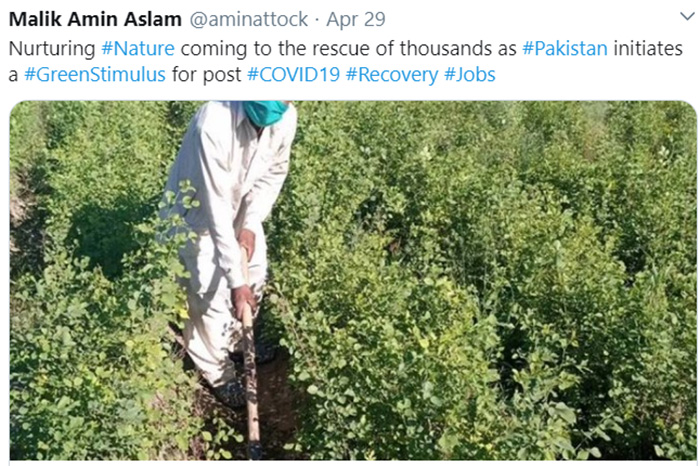 "This tragic crisis provided an opportunity and we grabbed it," Aslam told the Thomson Reuters Foundation. "Nurturing nature has come to the economic rescue of thousands of people."
Please consider making a donation to Sunny Skyz and help our mission to make the world a better place.