Internet
Planet Fitness Staff Are Spreading Cheer With The Kindness Car
Planet Fitness Staff Are Spreading Cheer With The Kindness Car
January 2, 2020

Employees at a Planet Fitness in Alaska are hitting the streets and spreading cheer beyond the holidays.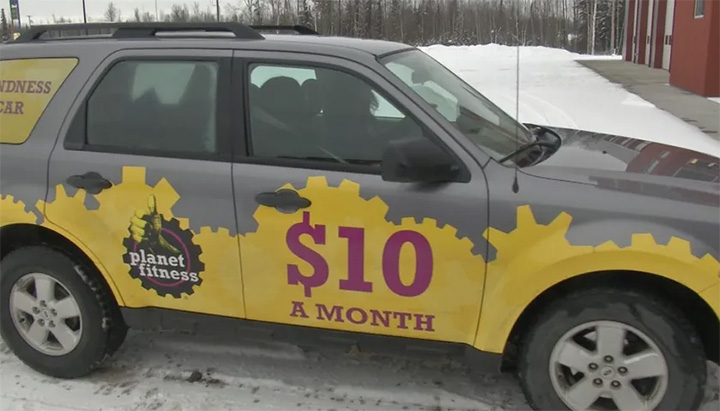 Credit: KTVA

Michelle Ivey and Holly Herring are the gym's "Kindness Car" drivers.

A few times a week, they drive around and perform good deeds for strangers, like putting nice notes on windshields or giving out goodies to high school students before finals.

"We've been to the post office right before Christmas which was always a pretty intense place to be because everybody was getting last-minute stuff. We spread cheer to the line that was 40-people long," Herring told KTVA.

On Monday, they stopped at Subway to stock up on sandwiches for first responders.

"We're going to head to one of the fire stations first and surprise them with lunch. It's going to be great," Herring said.

The Kindness Car is part of the gym's effort to be more involved in the community.

"I get so much from the response and how receptive people are to us. It just makes my day. It's an awesome job to have," Ivey said.
Please consider making a donation to Sunny Skyz and help our mission to make the world a better place.