Internet
Police Officer Adopts Baby Of Homeless Woman Battling Drug Addiction
Police Officer Adopts Baby Of Homeless Woman Battling Drug Addiction
September 13, 2018

A Santa Rosa police officer who responded to an emergency call of a homeless pregnant woman has adopted her newborn daughter.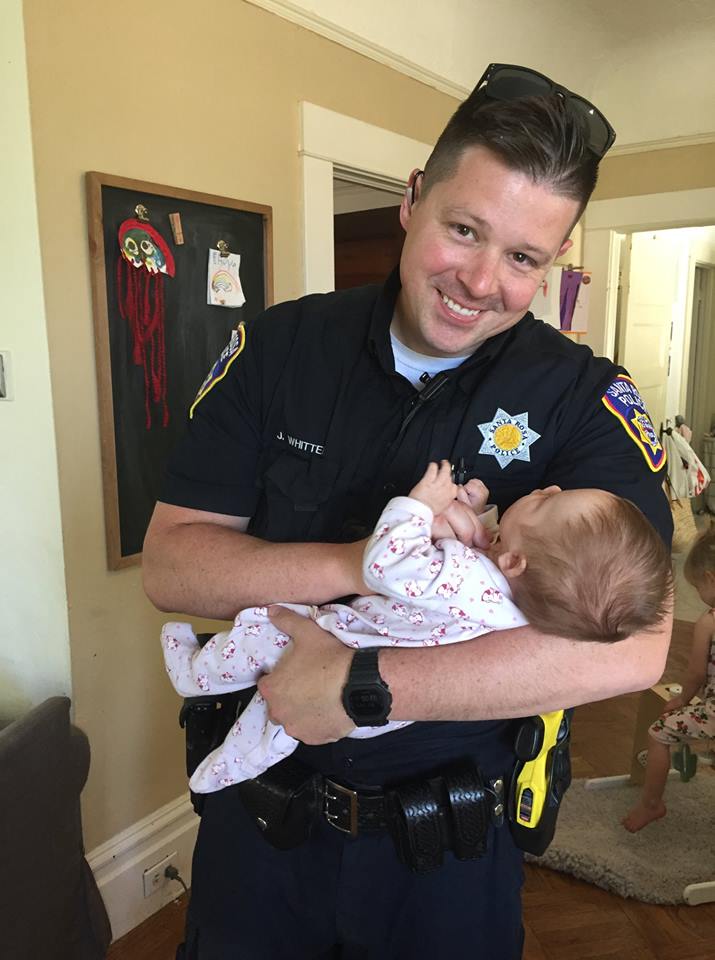 Credit: Santa Rosa Police

The woman was living on the streets, pregnant and battling a drug addiction. Officer Jesse Whitten would check up on her from time to time, and on one such meeting last year in August, his wife, Ashley, was with him.

Months later, the Whittens got a call that would change their lives forever. The homeless woman specifically asked for Ashley and Jesse to adopt her unborn child.

"It's weird to live in the tension of joy and heartbreak like this story is," Ashley told CBS News. "It's wonderful at the same time."

This week that little Harlow's adoption became official.

"Ofc. Whitten, the proud father of three girls already, opened his heart and his home to this baby. And now it's official! After a moving adoption hearing, she is a part of Ofc. Whitten's family," the Santa rosa Police department wrote on Facebook.

Harlow was exposed to drugs in the womb and overcame obstacles in the first few weeks of life. She is doing much better now.

"She smiles so beautifully," said Jesse.

"Her smile is the best thing," Ashley added.
Please consider making a donation to Sunny Skyz and help our mission to make the world a better place.