Internet
Police Officer Checks On Elderly Woman, Then Mows Her Lawn
Police Officer Checks On Elderly Woman, Then Mows Her Lawn
June 10, 2019

A police officer in Orono, Minnesota, is being praised for going above and beyond the call of duty.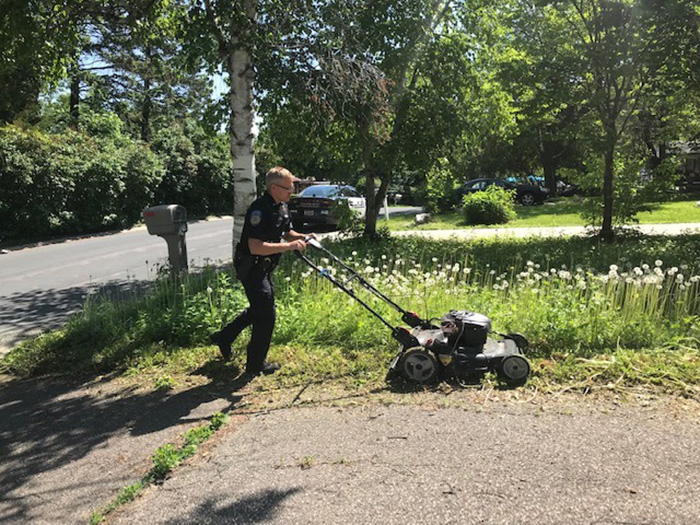 Credit: Orono Police Department

Officer Matt Siltala responded to a call to check on the welfare of an elderly resident.

After seeing she was in good health, he asked her why her yard was so overgrown.

"She said she doesn't have anyone to mow for her," the Orono Police Department wrote on Facebook. "He grabbed her mower and cut the front yard."

The department said in an update that many people have since inquired about helping the woman with her lawn.
Please consider making a donation to Sunny Skyz and help our mission to make the world a better place.