Internet
Pro Golfer Forgives Fan With Down Syndrome Who Yelled During Crucial Putt
Pro Golfer Forgives Fan With Down Syndrome Who Yelled During Crucial Putt
December 3, 2019

Professional golfer Brandon Matthews missed a crucial putt that cost him the Visa Open de Argentina title in Buenos Aires.

As he was taking the putt, a fan with Down Syndrome yelled from the gallery, which distracted Matthews.

"I got over the putt, took the putter back and heard kind of a yelp or a scream," Matthews told GolfChannel.com. "I kind of flinched on the putt and immediately knew I missed it."

"I thought someone had done it intentionally. I was frustrated. Really, I was in shock that that just happened."

The PGA Tour Latinoamerica's tournament administration manager explained to Matthews that it was a fan with Down Syndrome who got excited and could not control his emotions.

And as soon as he was given those details, he immediately forgot about the frustrating loss and asked to meet the fan.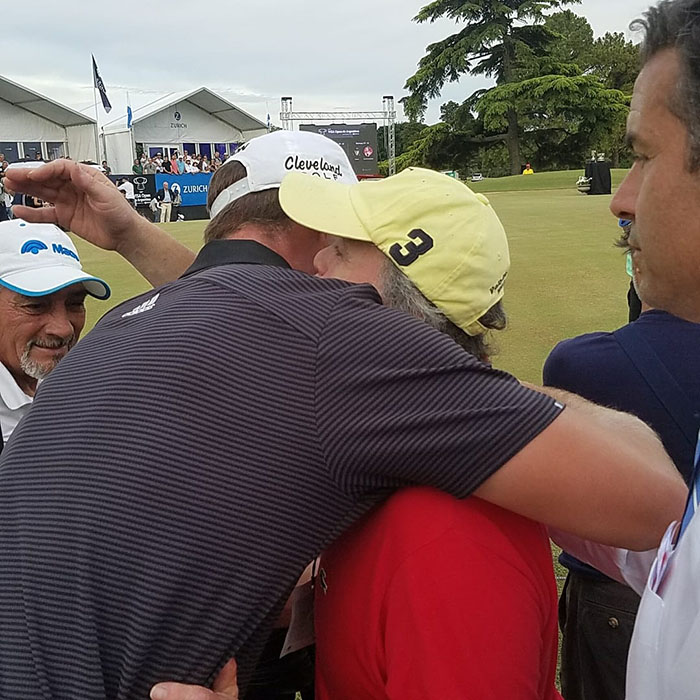 Matthews met with the fan, gave him a hug and signed a glove.

"I was around mental disability growing up, and I have a soft spot in my heart for it. Those are really special people," he said. "I felt so terrible that I was even upset. I just wanted to make sure that he didn't feel bad."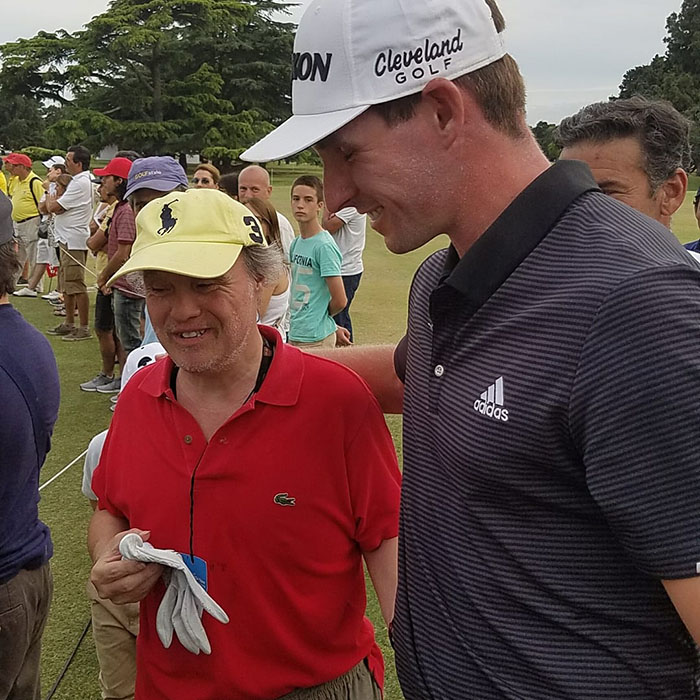 @PGATOURLA

"I gave him a hug and I asked him, 'Hey, are you doing OK? Are you having fun?' I just wanted to make sure he was enjoying himself, that he had no hard feelings, that he didn't feel bad about what happened," Matthews said. "I didn't want to anyone to be mad at him. I didn't want him to be mad at himself. I wanted to make sure he knew that I wasn't mad. That's all I wanted to do."

For Matthews, what happened Sunday superseded winning or losing or any other career concerns.

"Some things are bigger than golf," he said, "and this was one of them."
Please consider making a donation to Sunny Skyz and help our mission to make the world a better place.