Latest
Rapper DaBaby's Brutal Attack Victim May Die, Family Claims
By
|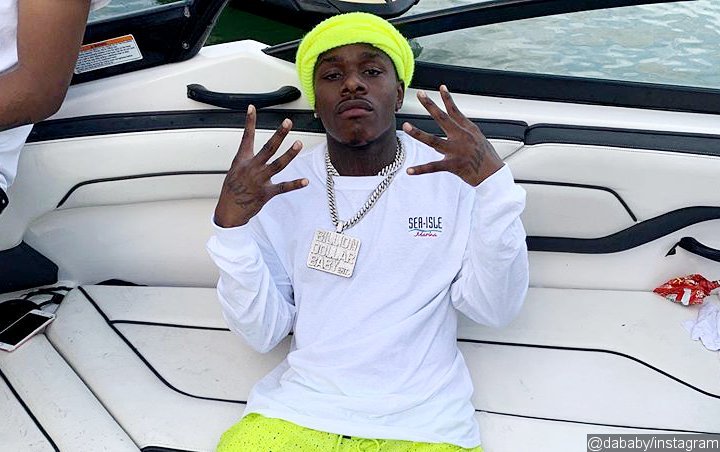 The incident allegedly occured on Friday when the 'Suge' rapper was headlining a show at the Centro Nightclub in Lawrence, though he eventually left the venue without performing.
AceShowbiz –
DaBaby's show on Friday, May 17 ended violently as the rapper's alleged security team was involved in a brutal altercation against one of his fans at the event. The 22-year-old victim was said to be severely injured and could die as he's now in a coma due to the attack.
According to TMZ, the incident occured when the Charlotte, North Carolina rapper was headlining a show at the Centro Nightclub in Lawrence, Massachusetts. It was reported that before the show started, local rapper Don Trag asked for a photo with the"Suge" rapper but was turned down.
That allegedly prompted Trag to get angry which led to him getting involved in a verbal altercation with DaBaby's security. Witnesses claimed that the former touched one of the rapper's crew members during the outburst and that was when DaBaby's security began pummeling him into the ground.
Trag was rushed to the hospital that night before later being released into his mother's care. However, his mother revealed that Trag then collapsed at her home in Boston on Saturday. Trag's brother revealed that the rapper suffered significant brain and neck swelling and "is not doing well."
It is said that Trag's family is planning to take a legal action against the rapper as they had contacted a lawyer about the incident.
According to Derek Lemire, who was promoting the event for NTS Entertainment, DaBaby left the venue without performing at the show. The rapper, whose real name is Jonathan Kirk, posted an apology for his no-show on the Instagram page of dababyliveinlawrencema. "We apologize for the unfortunate events that occurred at DaBaby show in centro night club but we're talking to management about new date," the post read. "Keep your tickets well keep you updated on new dates and refunds after we get word back sorry again," it continued.
As for DaBaby, who is set to be on tour with 21 Savage in July, he has yet to personally address the attack on social media. Additionally, his rep hasn't commented on the matter.