Latest
Report: Lil' Kim Files for Bankruptcy
By
|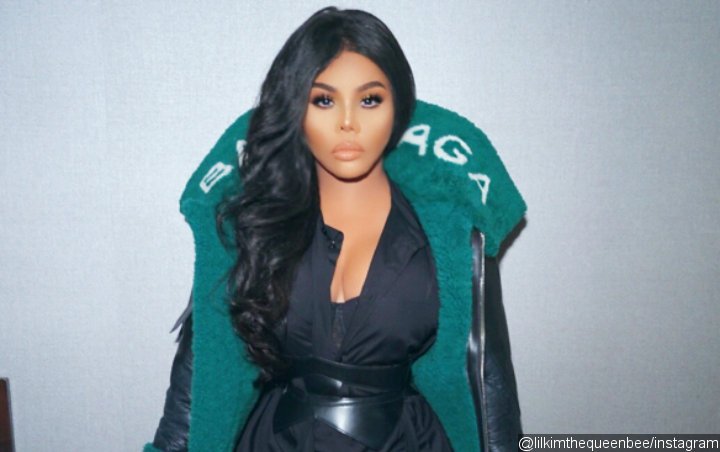 The 'Crush on You' hitmaker filed the legal papers for Chapter 13 bankruptcy to resolve her massive debt last month.
AceShowbiz –
Rapper Lil' Kim has offered to sell her house to pay off the $4 million (£3 million) debt she owes to creditors in new bankruptcy court filings.
The Crush on You hitmaker filed the legal papers for Chapter 13 bankruptcy to resolve her massive debt last month, according to documents obtained by The Blast.
');(playerPro=window.playerPro||[]).push(i);})();
The star has assets amounting to a little more than $2.57 million (£1.9 million), liabilities of just over $4 million (£3 million) and she also has a huge back tax bill in excess of $1.8 million (£1.34 million).
Lil' Kim, real name Kimberly Denise Jones, owns three entertainment companies, but claims the businesses are only worth $150,000 (£112,000).
Her average monthly income is about $18,300 (£13,660), but she is left with just $5,000 (£3,730) after paying her bills.
The hip-hop icon has not earned over $1 million (£746,700) annually in several years, citing 2016 as the closest she's come to seven figures. She amassed less than half of that in 2015, with income of $398,000 (£297,190).
Lil' Kim's largest creditor is the HSBC Bank loan company she borrowed money from to secure her New Jersey mansion after taking out a $2 million (£1.5 million) line of credit from the business and failing to pay her $10,000 (£7,470) per month mortgage. Her tax bills, from the years 2004 to 2017, are the second largest amounts of money she owes and she also has $186,000 (£138,900) in unpaid legal bills.
The star, who is mother to three-year-old daughter Royal Reign, has proposed to pay her creditors $5,500 (£4,110) monthly for the next 60 months as part of a debt repayment deal, but one of the bankruptcy trustees has already objected to her proposal.
News of Lil' Kim's financial struggles grabbed headlines as early as 2010, when it was reported bosses at HSBC Bank initiated foreclosure proceedings on the rapper's sprawling New Jersey property, which she purchased in 2002 for $2.3 million (£1.7 million).
The estate is being auctioned off by Bergen County officials on 29 June, after a judge granted the foreclosure. The starting bid for the mansion is just $100 (£75).
Next article


Actress Jameela Jamil Slams Quentin Tarantino Over Emile Hirsh Casting