Internet
Restaurant Employee Prays For Deputyand#039;s Safety
Restaurant Employee Prays For Deputy's Safety
October 2, 2019

A photo of a young man praying for a Florida police officer is garnering attention across the nation.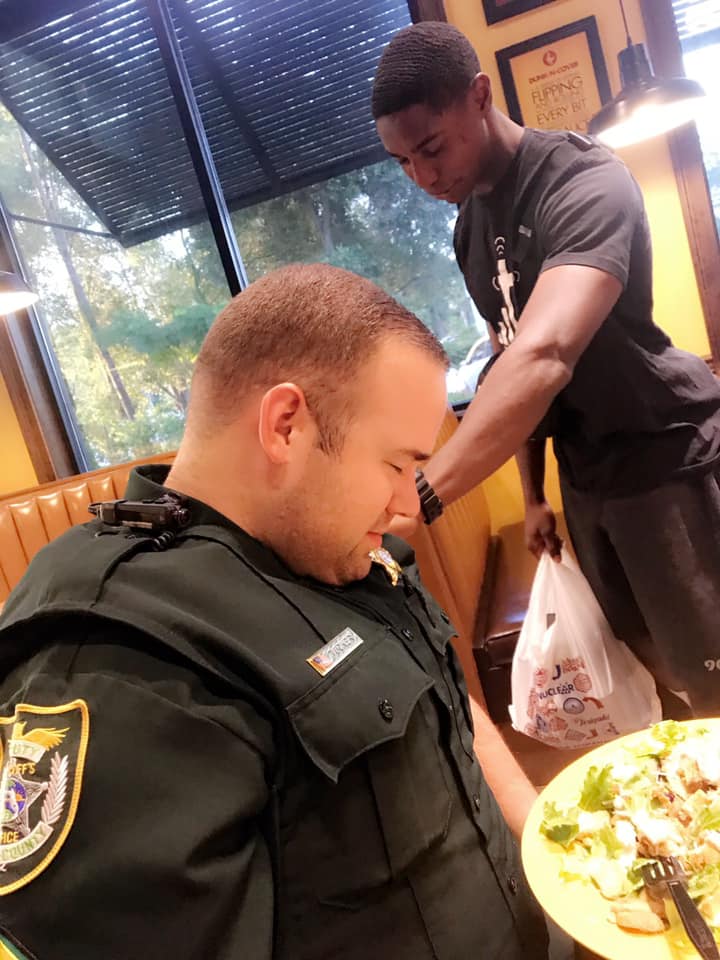 Credit: Justine Tucker

Justine Tucker, the wife of Deputy Cameron Tucker, said they were eating at Zaxby's when a young man named Juan came over to their table and asked is he could pray for Deputy Cameron's safety and protection.

"Tonight was a night that I will never forget," Justine wrote.

"This picture is a reminder of God's constant love and perfect timing.

Tonight we had an amazing encounter with an incredible young man named Juan.

He came up to Cameron and asked is he could pray over him and his protection.

After crying my eyes out we got to have an amazing conversation with this gentleman.

He was on FIRE for God and you could feel His presence in the room.

He said that he had felt compelled to talk to us and to pray over Cameron."

Justine's post has over 25,000 shares on Facebook.
Please consider making a donation to Sunny Skyz and help our mission to make the world a better place.