Latest
Russell Simmons Calls Out Oprah Winfrey Over Documentary About His Alleged Sexual Misconducts
By
|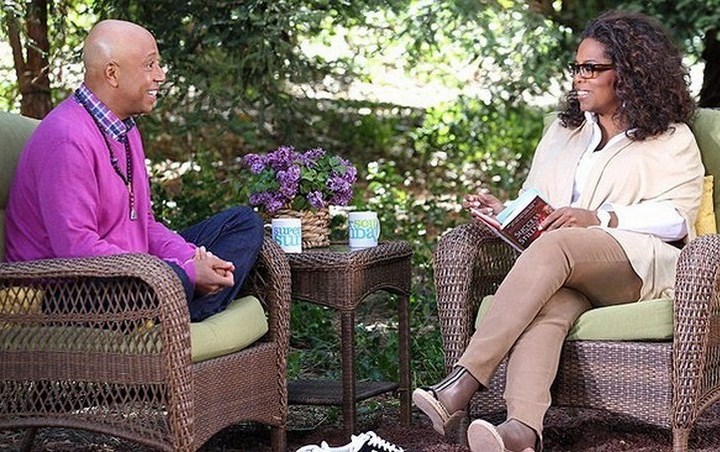 The former Def Jam executive says the OWN founder singled him out and insinuates in a lengthy note that she did the documentary for 'relevance and money.'
AceShowbiz –
Russell Simmons broke his silence after it was announced that Oprah Winfrey was working on a documentary about sexual misconduct allegations against him. The Def Jam co-founder said in a lengthy Instagram note that he found it "so troubling" that the former daytime talk show host chose to "single out" him.
While denying the sexual misconduct accusations, the former music executive admitted to being a playboy and womanizer in the past, "sleeping with and putting myself in more compromising situations then almost any man i know, not 8 or 14 thousand like Warren Beatty or Wilt Chamberlain but still an insane number."
"Please note that ur producers said that this upcoming doc was to focus ONLY on 3 hand chosen girls? i have refused to get in the mud with any accusers, but let's acknowledge what i have shared," 62-year-old Russell wrote before saying that he had passed lie detector tests, which he claimed was taken for his daughters.
"All of the claims are 25 to 40 years old," he continued, "It is impossible to prove what happened 40 years ago, but in my case proof exists of what didn't happen, mostly signed letters from their own parents, siblings, roommates, band members, interns and in the case of 2 of your 3 accusers, their own words in their books."
"Shocking how many people have misused this important powerful revolution for relevance and money," he lamented. "Maybe you should name your documentary 'flavor of love'. In closing i am guilty of exploiting, supporting and making the soundtrack for a grossly unequal society but i have never been violent or forced myself on anyone."
Oprah was also criticized by 50 Cent. The rapper accused the OWN founder of targeting black men. "No Harvey Weinstein, No (Jeffrey) Epstein, just Michael Jackson and Russell Simmons this s**t is sad," he commented. "These documentary's are publicly convicting their targets, it makes them guilty till proven innocent."
Due to her close relationship with Harvey, Oprah took a lot of heat when the disgraced movie mogul was hit with multiple sexual assault accusations. In 2018, R&B singer Seal implied Oprah knew about Harvey's misdeeds. "When you have been part of the problem for decades, but suddenly they all think you are the solution," he scoffed.
When the Harvey scandal came to light in late 2017, Oprah said in a statement, "I've been processing the accounts of Harvey Weinstein's hideous behavior and haven't been able to find the words to articulate the magnitude of the situation."
Next article


'Do the Right Thing' Star Danny Aiello Died at 86