Internet
Senate Just Passed The Great American Outdoors Act Allocating Billions To National Parks And Public Lands
Senate Just Passed The Great American Outdoors Act Allocating Billions To National Parks And Public Lands
June 19, 2020

The United States government has passed the Great American Outdoors Act that will improve national parks, wildlife refuges, forests, and other public lands across the country.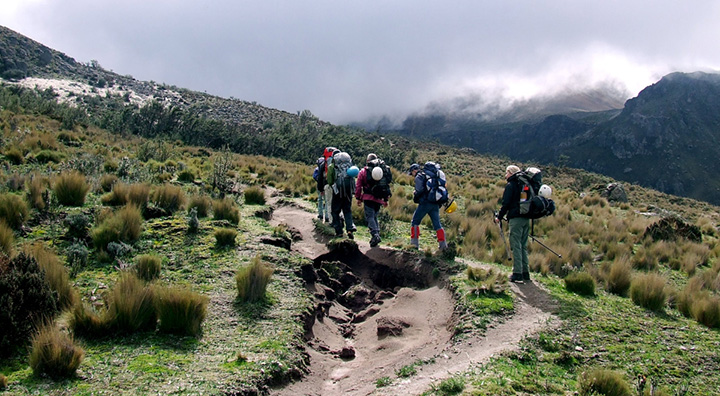 U.S. Senate Majority Leader Mitch McConnell said outdoor recreation supports 120,000 jobs and drives nearly $13 billion dollars in consumer spending. He says the legislation will safeguard the state's public lands, provide generations of Americans access to outdoor recreation, and sustain jobs and prosperity in the process.

The bill supports outdoor recreation in two separate ways. The first is by providing $9.5 billion over the next five years to help the National Park Service and other federal land-management agencies including the Forest Service, the U.S. Fish and Wildlife Service, the Bureau of Land Management, and the Bureau of Indian Education.

The second is to mandate that the Land and Water Conservation Fund (LWCF), widely considered the nation's single best funding tool for outdoor recreation, be permanently financed to its maximum allotment of $900 million annually.

The bill passed by a vote of 73 to 25.

Senators across the country are celebrating the passage of the Great American Outdoors Act.

"We are going to have to rebuild the economy, and this can be a really big part of that," said Senator Martin Heinrich of New Mexico, noting that nationally, outdoor recreation contributes $778 billion in consumer spending and supports 5.2 million jobs, yet "our trails and campgrounds aren't in the shape that they should be, which directly impacts economic activity on public lands and in gateway communities."

"We are seeing during the pandemic how important walking outside is to people's well-being," he added. "Right now more than 100,000 kids in this country don't have a park within a ten-minute walk of their house," he says, noting that the LWCF can remedy that. "The rebuilding can be as equitable as we want it to be."

"LWCF as we think about it for Montana, and for the nation, is good for public access," said Senator Steve Daines. "It's good for jobs. It's good for wildlife habitat. It's good for land management. And the best part about it? It costs the taxpayer nothing. When you think about Montana and our fishing accesses, 70% of the fishing access sites across Montana have been funded by LWCF."
Please consider making a donation to Sunny Skyz and help our mission to make the world a better place.