Latest
Sherri Shepherd Gets Candid About Her 'Depressing' Life: I Have to Pay Child Support to Two Men
By
|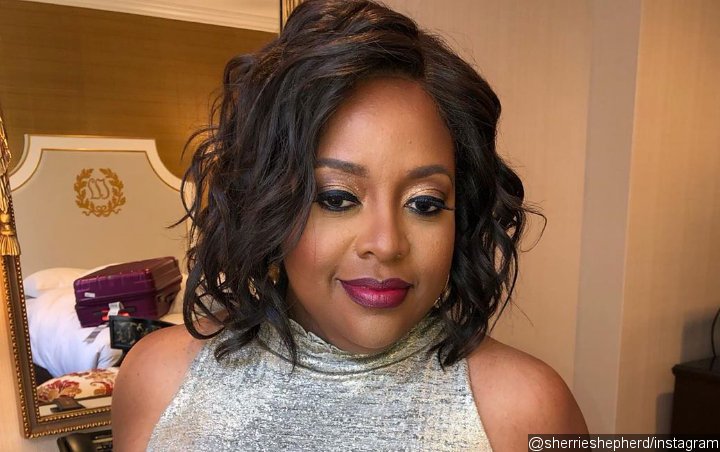 Her followers have since showered 'The View' co-host with supportive messages, after she admitted that her struggles in life had put her into 'mental mind depression.'
AceShowbiz –
Sherri Shepherd keeps a positive attitude despite all the struggles that she's currently facing. In a post she shared on Instagram on Wednesday, September 11, "The View" co-host about her life as a single mother that had put her into "mental mind depression," and that included having to pay child support to her baby daddies.
Revealing that she had a "lot of no's being thrown my way," Sherri admitted she's having a hard time raising her "very moody teenage son" by herself and asked her followers to tell his father that she needs a little help if they ever meet him. She continued, "Child support payments to two baby daddies… gotta stay employed bc if I don't the entire house of cards will collapse… family far away… needed by many and only able to help a few…"
And while she has always been putting on a strong front and making people laugh, the "How I Met Your Mother" alum confessed to "holding onto the promises of #Jesus for dear life… taking my pain and making it funny at a comedy club…" Fortunately for her, she has friends who are always there to give her support and her faith in God that has always put her at ease as she believes that God won't give you more than you can handle.
Her followers have since showered her with messages of support. Cocoa Brown told her fellow comedienne that she's "NOT Alone sis!! An ear and heart is only a call away! You got This!" One user suggested that she should just cry when things get really hard because "tears can be cleansing and a deep breath oxygenates the body AND the soul. Try to Guttural laugh at least once a day it forces you to take in oxygen! Also, my arms and ears are here for you, just a phone call away Sis…"
"Hang in there Sherri. When you're going through a touch/rough time and you only see one set of prints, that in when he is carrying you. Sending prayers you way," a comment read. Someone else simply encouraged her by saying, "You got it girl ! Just keep going."
Sherri has two sons, 14-year-old Jeffrey Charles Tarpley, with whom she shares with her ex-husband Jeff Tarpley, and 5-year-old Lamar Sally, Jr. She shares the little one with screenwriter Lamar Sally, from whom she divorced in 2014.
Next article


'Hustlers' Director Dubs Jennifer Lopez and Constance Wu Feud Rumors 'an Insult' to Her Set