Latest
Stan Lee Honors Steve Ditko: 'His Talent Was Incredible'
By
|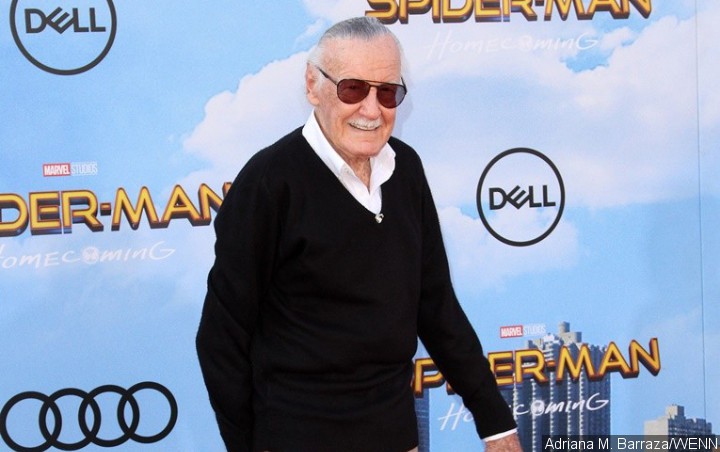 In a video that is posted on Twitter, the Marvel creator says, 'Steve was certainly one of the most important creators in the comic book business.'
AceShowbiz –
Stan Lee has paid tribute to his "Spider-Man" co-creator Steve Ditko.

It was announced that the 90-year-old comic book artist was found dead in his New York apartment late last month.

Ditko collaborated with Lee on the iconic Marvel superhero "Spider-Man", and helped create villains Doctor Octopus, Sandman, the Lizard and Green Goblin.

Following a disagreement with Lee, Ditko left Marvel shortly after co-creating otherworldly hero "Doctor Strange".

In a video posted to Twitter on Friday, July 13, a week after it was announced Ditko had passed away, the 95-year-old finally offered his condolences to his former collaborator.

"I cannot let the week go without commenting on Steve Ditko. Steve was certainly one of the most important creators in the comic book business. His talent was indescribable," he said. "I worked with him for many years and was always impressed with how he saw everything in terms of photos and pictures and movement and scenes. He told a story like a fine movie director would."

"I'm sure there will be a lot written about him as time goes by and I will be one of the guys who buys the first book. You made a real impression here in the world," Lee concluded.

Remembering Sturdy Steve Ditko – Stan pic.twitter.com/gpmbSF9s5S


— stan lee (@TheRealStanLee) July 13, 2018

Tom Holland, who plays the latest incarnation of the web-slinging superhero, thanked Ditko for changing his life in a tribute earlier this month.

The "Avengers: Infinity War" star wrote: "We all want to leave our mark on the world – this guy crushed it. He made so many people so happy and changed lives – most of all, mine! Thank you Steve – your life lives on man, thank you SteveDitko (sic)."
Next article


Chrissy Teigen Says Her Daughter Luna Gives Her Style Advice