Internet
Stolen Therapy Goat Found, Reunited With Depressed Cow
Stolen Therapy Goat Found, Reunited With Depressed Cow
January 17, 2020

A pet therapy goat that was stolen from a property in Northland, New Zealand, is now safely back home.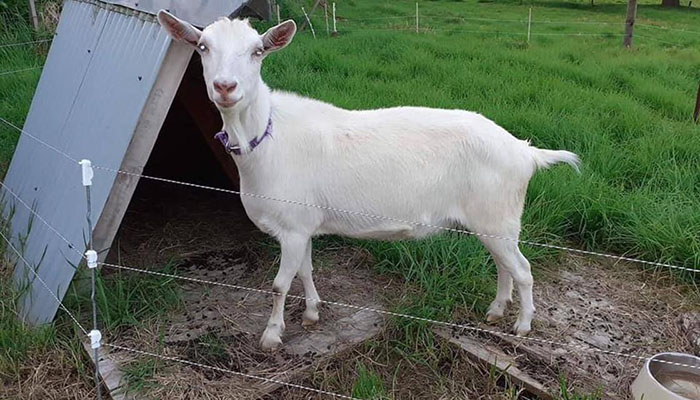 Credit: Maungaturoto-Heart of the Community

Peaches the goat formed a friendship with a depressed cow belonging to the Maungaturoto Hotel after the cow was left lonely following the death of a fellow cow months prior.

Hotel caretaker, Joe Robin, said Peaches was introduced to Bunter the cow in an effort to lift the cow's spirits.

"After Rosie passed away Bunter got really depressed and we heard that goats were good therapy, and there was a lady who was willing to gift Peaches to us," said Robin.

"As soon as Peaches arrived in the paddock, Bunter was a different cow, running around everywhere."

Bunter also started eating again after the arrival of the goat. However, the happy friendship was short-lived after Peaches was stolen.

Northland police did some investigating and found Peaches at a nearby property.

"Police didn't kid around and goat hold of CCTV footage and spoke with a number of people," the department wrote in a statement.

"As a result of this work, Peaches was located at a nearby property and was returned just before Christmas, to much delight! Persons were spoken to at the nearby property and at this stage no further action is being taken, which Peaches' owner is happy with.

Bunter the cow, upset at the intrusion, is also understood to hold no beef."

Now reunited with her cow best friend, steps have been taken to ensure Peaches doesn't disappear again, including reinforced and electrified fencing around the paddock.
Please consider making a donation to Sunny Skyz and help our mission to make the world a better place.