Internet
Teachers Donate 100 Sick Days To Coworker Whose Daughter Is Fighting Cancer
Teachers Donate 100 Sick Days To Coworker Whose Daughter Is Fighting Cancer
April 27, 2019

When teachers at Mae Jemison High School in Hunstville, AL., discovered one of their colleagues had no more sick days to tend to his infant daughter who was diagnosed with cancer, they donated their sick days to him.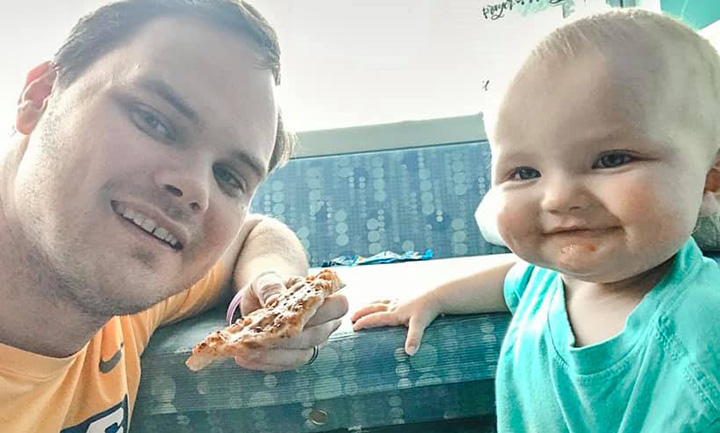 Credit: Megan Saindon Green / Facebook

David Green is a history teacher and a father to a 16-month-old girl who was diagnosed with acute lymphoblastic leukemia six months ago. His daughter is getting treatment 100 miles from home and she needs him to be there when he can.

Teachers at the school banded together to donate more than 100 sick days to the family.

"We were blown away with the response that we received with the sick days. We were hoping to get a couple days so he could be here once a week," Megan Green, Kinsley's mother, told CNN. "It is a huge blessing and we can't wait until we are in the position to give back and help others."

Teachers and faculty at nearby schools even got involved, despite going through their own struggles.

Wilma DeYampert, an assistant principal at Lakewood Elementary, works in the same school district with Green. She saw the story on Facebook and donated two days. They are the only days she can afford, as she was diagnosed with breast cancer in February.

"I could not imagine having a child and being away from the child," DeYampert told CNN. "So, I just thought it was the right thing to do. My mom always said, 'You don't have to be rich to bless someone'."

Goldsmith Schiffman Elementary was another school where many teachers came together to help Green.
Please consider making a donation to Sunny Skyz and help our mission to make the world a better place.