Internet
These 5 Unsung Heroes Volunteered To Clean COVID-19 Patientsand#039; Hospital Rooms
These 5 Unsung Heroes Volunteered To Clean COVID-19 Patients' Hospital Rooms
May 2, 2020

A team of five environmental service works is being praised at NewYork-Presbyterian Morgan Stanley Children's Hospital after they volunteered to clean COVID-19 patients' rooms.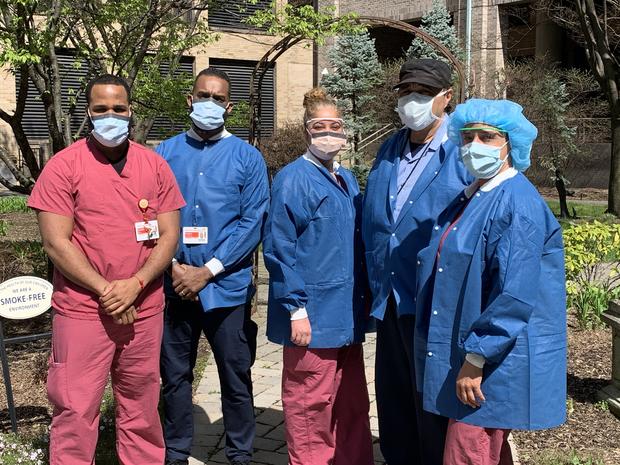 Credit: New York-Presbyterian

The hospital's environmental services manager, Erasmo Ramos, knew it might be challenging to find employees willing to take on the task. The environmental services team plays a critical role in protecting patients and employees.

Five courageous staff members volunteered.

"I'm really happy that this team came together and told me, 'Erasmo, we can clean the rooms'," Ramos said in a press release from New York-Presbyterian.

"Even though we are facing a difficult moment, they always come with that energy, and they always work together," Ramos said. "They really inspire me as a leader."

Meet the team in the video below.
Please consider making a donation to Sunny Skyz and help our mission to make the world a better place.