Latest
TLC's Rozonda 'Chilli' Thomas Allegedly Dating Chris Brown's Manager
By
|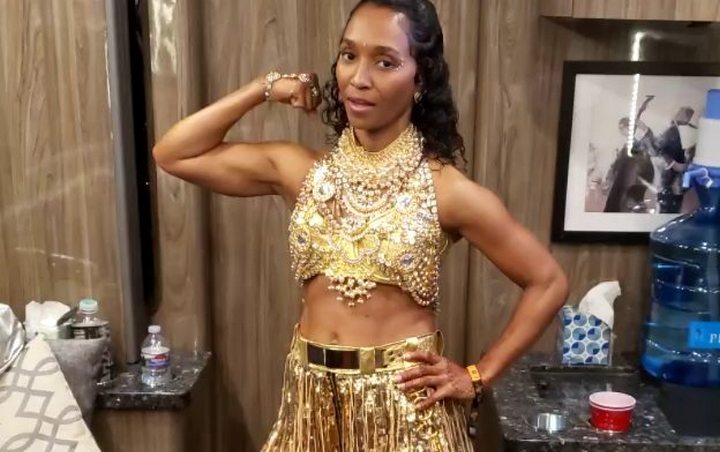 The member of the 'No Scrubs' group sparks romance rumors after she's spotted celebrating Thanksgiving with the manager and hanging out with him again recently.
AceShowbiz –
Rozonda "Chilli" Thomas is reportedly dating Chris Brown's manager Anthony. The TLC member was spotted celebrating Thanksgiving together with him. After hanging out during the holiday, they were seen again in New York just recently.
Chilli previously dated Usher. When they broke up in 2003 and he dropped album "Confessions" the following year, he was rumored to confess to his cheating given his lyrics.
She later confirmed it in an interview, "Usher did the ultimate no-no to me….I will never be with him again, and that is that." He, however, denied it, "It just didn't work out. But cheating is not what caused the relationship to collide and crash. That ain't what broke it up."
Before seeing Usher, she was in a relationship with producer Dallas Austin. She aborted her pregnancy when she was first pregnant with their child but would later give birth to a son as they continued their relationship.
In 2016, she was linked to Nick Cannon after she was featured in his steamy music video "If I Was Your Man." He later insisted their relationship was strictly platonic.
In 2018, she revealed that she dated outside her race. "I want for women – especially for women of color – to not be so closed minded when it comes to love," she said. "You may not find your husband because you're trying to stick to one group. You've got to be open. You want the person who's the best person for you, no matter what color he is."
Last year when she appeared on Lil' Kim's reality show "Girls Cruise", Chilli said she was single and celibate after the only soulmate she's ever had in her life got away.