Latest
Tom Hanks' Family Given Honorary Citizenship by Greek Government
By
|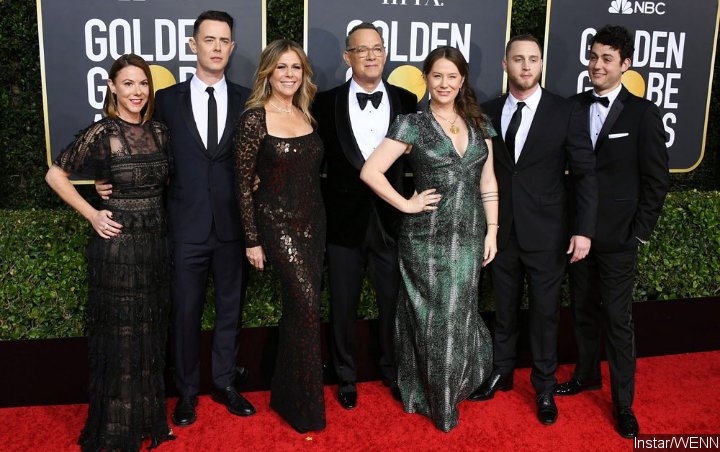 Days after the 'Forrest Gump' star shared news of his naturalization on social media, it is uncovered that his wife, Rita Wilson, and their two sons, Chester and Truman, have got similar treatment.
AceShowbiz –
Greek government officials have extended their offer of honorary citizenship to Tom Hanks' family after granting a passport to the actor last month (December 2019).
The "Forrest Gump" star rang in the New Year by celebrating the special recognition, after he and his relatives offered help to victims of a deadly wildfire near Athens in the summer of 2018.
Now Hanks' wife, actress Rita Wilson, and their two sons, Chester and Truman, have also been given the opportunity to claim citizenship of Greece, where the family has a holiday home on the island of Antiparos.
Greek President Prokopis Pavlopoulos signed an honorary naturalisation order for Hanks in December, and now it's been revealed that declaration also applies to Rita, Chester, and Truman.
"The Hanks family gave a signal all over the world for immediate relief actions to help our fire-stricken fellow citizens," reads the notice, which praises them for providing "exceptional services to Greece".
Wilson is already of Greek and Bulgarian ancestry, while the couple also celebrated the nation's culture in 2002 movie "My Big Fat Greek Wedding", which the stars co-produced.
She has yet to comment on the honorary citizenship, but Hanks shared the news of his recognition on social media earlier this month, writing, "Starting 2020 as an Honorary citizen of all of Greece! Kronia pola! (more or less, 'Many years to you!'). Hanx".
Next article


Camila Morrone Reveals Why Dating Leonardo DiCaprio Can Be 'a Bummer'