Trump Administration Approves Largest U.S. Solar Project Ever
May 14, 2020

The U.S. Department of the Interior approved this week the biggest solar project in the United States.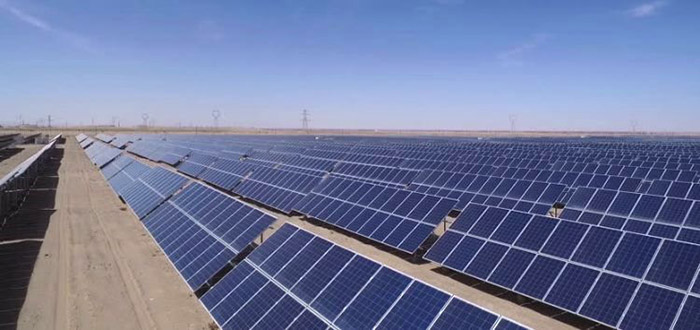 U.S. Secretary of the Interior David L. Bernhardt signed the Record of Decision (ROD) for Solar Partners XI to construct a 690-MW solar PV project and ancillary facilities about 30 miles northeast of Las Vegas, Nevada.

The estimated $1 billion Gemini Solar Project could be the eighth-largest solar power facility in the world when finished and is expected to generate enough electricity to power 260,000 homes in the Las Vegas area and potential energy markets in Southern California.

"As our economy rebounds from the invisible enemy, President Trump is working to make the United States stronger than ever before. Our economic resurgence will rely on getting America back to work, and this project delivers on that objective," said Secretary Bernhardt.

"This action is about getting Americans back to work, strengthening communities and promoting investment in American energy," said Casey Hammond, Principal Deputy Assistant Secretary, Exercising the Authority of the Assistant Secretary for Land and Minerals Management. "Domestic energy production on Federal lands remains fundamental to our national security and the achievements of the Trump Administration."

The Gemini project is expected to be built in two phases, with the first phase coming online in 2021 and final completion as early as 2022, the Department of the Interior said.

The on-site construction workforce is expected to average 500 to 700 workers, with a peak of up to 900 workers, supporting up to an additional 1,100 jobs in the local community and injecting an estimated $712.5 million into the economy in wages and total output during construction. Federal revenues from the project are expected to exceed $3 million annually to the U.S. Treasury.

The project is expected to generate renewable electricity that would annually offset greenhouse emissions of about 83,000 cars (384,000 metric tons of carbon dioxide equivalent).

The hybrid alternative specified in the ROD also includes a mowing method that will result in fewer impacts on native vegetation and wildlife.
Please consider making a donation to Sunny Skyz and help our mission to make the world a better place.