Internet
Two Friends Raise Thousands To Buy iPads For Nursing Homes So Residents Can FaceTime With Family
Two Friends Raise Thousands To Buy iPads For Nursing Homes So Residents Can FaceTime With Family
March 21, 2020

Since most nursing homes are no longer allowing visitors due to the Coronavirus, it has become difficult for senior residents to stay connected to their families.

That's why Jill Ashworth Valadao and Sarah Otis Firth launched "FaceTime for Nana".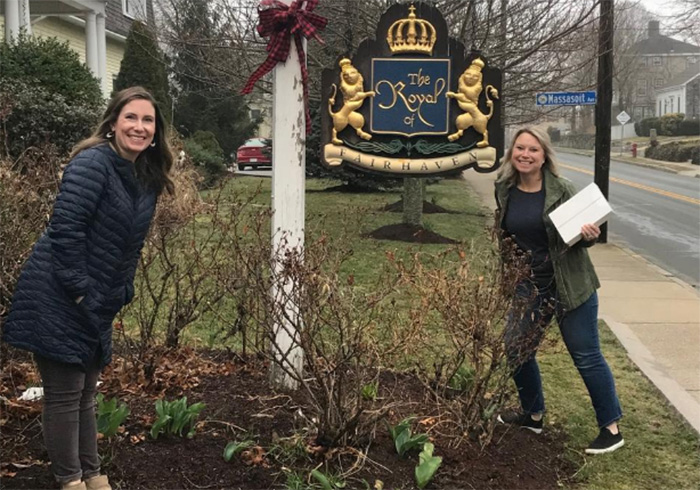 Jill Ashworth Valadao and Sarah Otis Firth

Firth, who lives in Dartmouth, Massachusetts, said she was browsing her newsfeed on Facebook when a photo made her cry. An adult daughter was standing outside the window of her mother's room at a nursing home, holding a white board as her only means of communication.

"I thought these poor people in the nursing homes; they're so scared and isolated. I wish I could get a bunch of iPads to give to them," she told The Standard Times.

Firth reached out to her friend, Jill Valadao, to see if she was interested in starting a fundraiser together to buy iPads for nursing homes so the residents could use FaceTime to chat with family and friends.

Valadao jumped at the opportunity to help.

She created the Facebook fundraiser page "FaceTime for Nana" on March 17 with a goal of $300, enough to purchase one iPad.

As of Saturday morning, Firth and Valadao had raised nearly $5,000.

"We are waking up this morning full of so much gratitude," Valadao wrote on Facebook. "Our original goal when we started this on Tuesday was to raise enough money ($300) for one iPad. 16 iPads later and we are only $465 away from our new goal of $5,000!!!"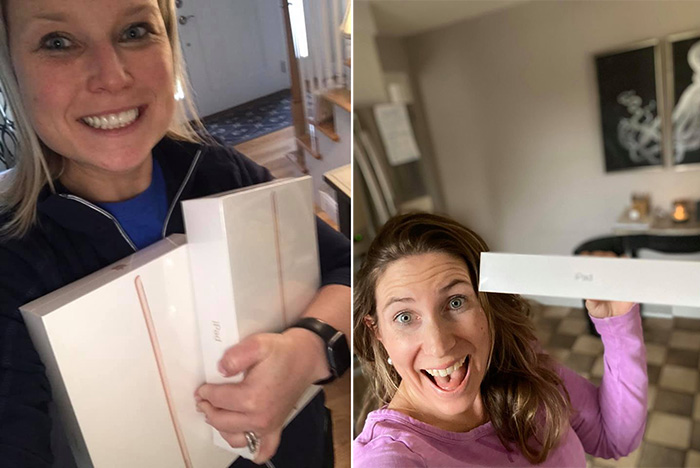 FaceTime for Nana!

The first three iPads were carefully delivered by Firth and Valadao Friday morning to Autumn Glen's memory unit in Dartmouth and Alden Court Nursing Care and Royal of Fairhaven Nursing Center in Fairhaven, Massachusetts.

Later that day Firth got a message from Alden Court activity director Sharon Jensen thanking them on behalf of the residents and staff for the new iPad.

The message read:

"During such a difficult time, these sweet gestures literally make the residents days. Yesterday more than 75 face time calls were made to families at Alden. This process has kept our families connected and reassured that their loved one is safe and content. The residents get a kick out of the technology and share a few laughs/smiles when they see their loved one on the ipad.

Our goal is to find positive things to keep the resident spirits up and this is one of the many good things happening. Today, the residents and the staff will be receiving performances from local young performers donating their time and their talents to present mini concerts for the residents VIA FACE TIME. The Ipad gift was a blessing today. So thank you Sarah for thinking of Alden Court."

Valadao said she loves to see the positive come out of a negative situation.

"I truly believe everything happens for a reason. Our society needed to slow down and be reminded of what matters. So when you're feeling angry with the situation stop and look for the good that is coming out of all of this. There's a lot of good."
Please consider making a donation to Sunny Skyz and help our mission to make the world a better place.