Internet
Two Teens Found And Returned $600 In Cash. Minutes Later, An Elderly Man Returned Looking For It
Two Teens Found And Returned $600 In Cash. Minutes Later, An Elderly Man Returned Looking For It
May 9, 2020

Two teenagers in Prarie Grove, Arkansas, are being praised for returning hundreds of dollars they found in a grocery store.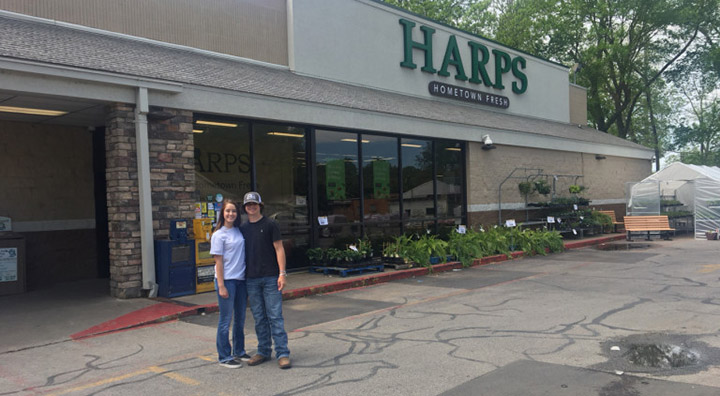 Credit: KNWA News

High School Sophomores Kylee Kruse and Aidan Martin were shopping for groceries at Harps when they stumbled across six hundred dollars folded in half on the floor.

Instead of pocketing the cash, they decided to turn it over to a store employee.

"Obviously it wasn't like an easy, simple, 'okay let's just turn it in', but we knew we had to do the right thing," Kruse told the local station. "It felt really good. We knew it belonged to somebody and that we needed to get it back to who it belonged to."

It turns out the cash belonged to an elderly man who returned to the store minutes after the teens left.

Harps Store Manager RC Capper posted about the act of kindness on Facebook, hoping he could applaud the young couple for doing the right thing.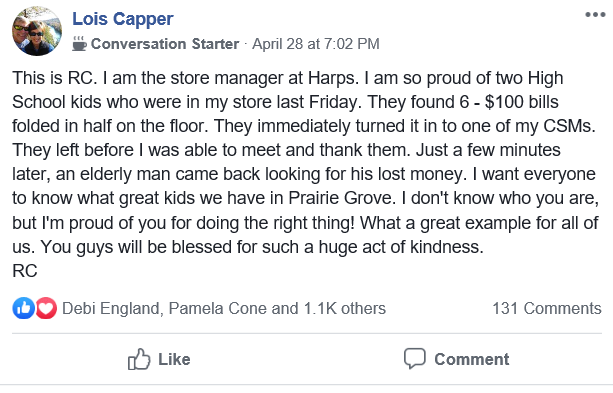 "I had to actually do a little searching to figure out who it was," he said.

He found them a couple of hours after posting.

"I was so proud of them," he said. "I just wanted to brag on them because that was just awesome."
Please consider making a donation to Sunny Skyz and help our mission to make the world a better place.