Internet
Watch The Tear-Jerking Reunion Of A Homeless Man And His Missing Dog
Watch The Tear-Jerking Reunion Of A Homeless Man And His Missing Dog
November 1, 2019

A homeless man in Memphis, Tennessee, has reunited with his missing dog and the video of their reunion is going to brighten your day.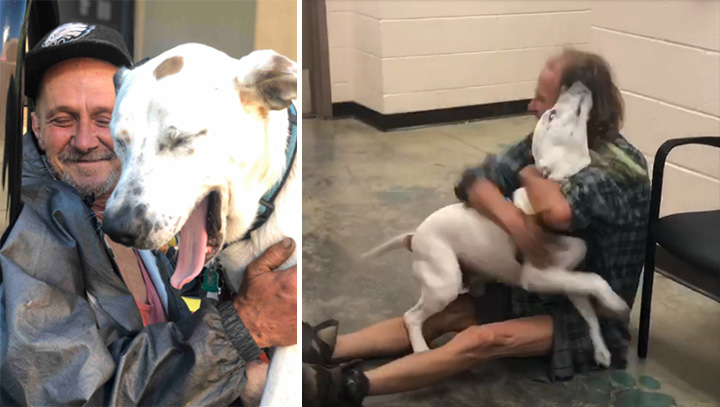 Anthony is an artist who found himself homeless after some devastating events in his life. He doesn't have a place to live, and he doesn't always have food to eat. But he has a best friend, a sweet dog named Bobo.

And he always makes sure Bobo has enough to eat.

A couple weeks ago, Anthony woke up to find Bobo was gone. He was distressed and immediately contacted friends to help him look for Bobo. They made signs and put them all over town. They talked to the people who knew Anthony and Bobo.

When a dog matching Bobo's description showed up at Memphis Animal Services yesterday, an employee recognized Bobo immediately.

She called the number on the LOST poster, and Anthony's friend gave him a ride to the shelter within minutes to see Bobo again.

Their reunion was pure joy.

Bobo could not contain his happiness at seeing his dad again.
Please consider making a donation to Sunny Skyz and help our mission to make the world a better place.