Internet
What This Teen Says Right After He Wakes Up From Heart Transplant Surgery Is Going Viral
By
|
What This Teen Says Right After He Wakes Up From Heart Transplant Surgery Is Going Viral
January 25, 2016

A video of a teen realizing that he's alive after his heart transplant is going viral.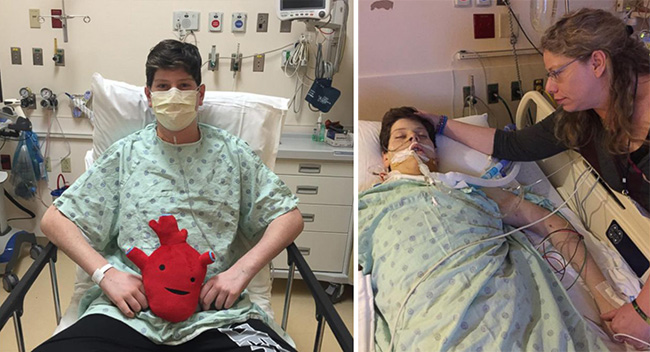 Courtesy Philip Sullivan / ABC News

Trevor Sullivan, 15, of Detroit, Michigan, was diagnosed with severe cardiomyopathy in February 2015. He underwent the surgery on Nov. 13, 2015, but it was just this week when his dad Philip shared the results with Gift of Life Michigan on Facebook.

"I really like the video, actually," Trevor told ABC News. "I think it's really cool and I wish everyone in the world can see it because it really makes a difference. It promotes organ donation and people can see the outcome of it and how happy they really are."

Trevor asked his mom Kimberly to record his first moments of waking up from the anesthesia.

Watch the emotional footage below: