Internet
Woman Donates Kidney To Ex-Husband 20 Years After Divorce
Woman Donates Kidney To Ex-Husband 20 Years After Divorce
January 3, 2019

A woman helped save her ex-husband's life by donating her kidney – 20 years after their divorce.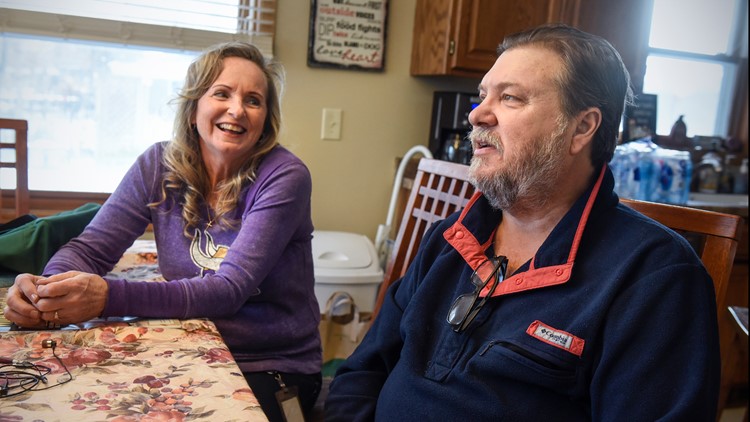 Photo Credit: St. Cloud Times

Mary Ziegler and Bill Henrichs of St. Cloud, Minnesota, were married for 22 years and have now been divorced for 20 years.

"We kind of made a commitment at the time to get along," said Henrichs about the decision to separate. "And to not do anything poorly to each other and to the kids. You know all those bad divorce things, we agreed not to do that."

"I always say that Bill never left our family, but his wife Linda joined it," Ziegler added. "I consider Linda a gift to my kids and me, and to Bill, and one of the best things that ever happened to all of us."

Henrichs had been living with kidney failure for a while. A few people had volunteered to donate a kidney, but they were either not healthy enough to donate or not a close enough match.

That's when Ziegler volunteered.

Doctors found Ziegler and Henrichs were the same blood type and shared quite a few antigens.

"The universe was just kind of like, you're the one," Ziegler said.

It was also a way for Ziegler to give her ex-husband the ultimate "I told you so."

"One of our issues when we were married is I'm super-athletic and into health and fitness and wellness and this guy wasn't," Ziegler said. "So I was going to remind you… Aren't you glad?"

"That YOU stayed (healthy)?" Henrichs replied. "Yeah, I guess so."

After the surgery, Ziegler was in such good shape she was able to go back to work full time in just three weeks.

Henrichs is on the mend, too.

"I don't think what I did was too amazing," Ziegler said. "I was thrilled to be able to do it. To do it for, not just him, but for my kids and for Linda, everybody.

What amazes her are the people who donate to complete strangers.

"Yeah, I did a good thing, but people that do it altruistically, I'm in awe of them," Ziegler said. "That is really selfless."
Please consider making a donation to Sunny Skyz and help our mission to make the world a better place.