Internet
Woman Throws 30th Birthday For 130 Abused, Neglected Children
Woman Throws 30th Birthday For 130 Abused, Neglected Children
February 7, 2019

A woman in San Antonio celebrated her 30th birthday by throwing a party for 130 abused and neglected children at St. PJ's Children's Home.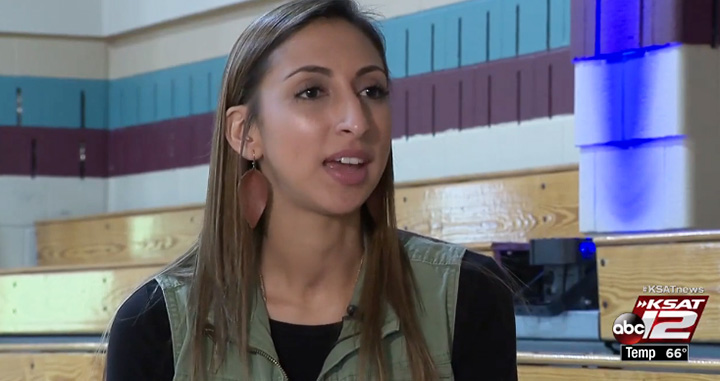 Amanda Rico

Amanda Rico said she was originally planning an extravagent party for herself.

"My husband had asked me what I wanted to do for my birthday," Rico told KSAT 12. "So I created a Pinterest board with things I wanted to do. I started to think about all the extravagant things I wanted to do — my birthday cake. I wanted to have mariachis, and I wanted them to serenade me."

But a children's book changed everything.

She was reading a book titled "Light Up the Darkness" to her young boys before bed and one passage in particular hit Rico deep.

"It says, 'I was just a boy one winter's night beneath my favorite tree. It was the night of my 12th birthday all alone as I can be. No cards, no cake, no candles, no presents wrapped for me, because no one threw a party for a little boy who couldn't see'."

That's when she decided to throw a party for others instead.

"I stopped and said, 'Wow! Am I being selfish that I have been blessed with 30 wonderful years of life? And how many other children out there that do not have the opportunity to have a wonderful birthday or experience these great things?'"

With help from friends and volunteers, Rico surprised all of the children staying at St. PJ's Children's Home with a night to remember.

"They thought they were just going to have a normal dinner and then go back for bath time and then back to their dorms," Rico said. "They got a lot more than that."

Watch the video below.
Please consider making a donation to Sunny Skyz and help our mission to make the world a better place.