Latest
Young Buck Roasted After Asking Fans for Money as He's Gone Bankrupt
By
|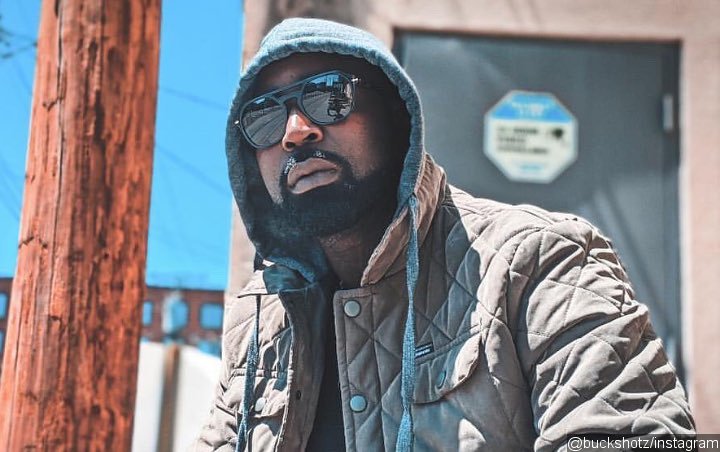 In an Instagram video, the former G-Unit rapper announces that he has launched a GoFundMe page and asks his followers to aid him financially by sending him 'just $1, man.'
AceShowbiz –
Young Buck is putting aside his shame in a dire financial situation. The former G-Unit member, who was recently reported to have filed for bankruptcy, is asking his fans to send him cash through GoFundMe page.
"Listen up world, I just seen in the headlines what they were saying, I only got $100 in my pocket, I only got $100 worth of clothes, $100 worth of jewelry – s**t like that," he said in an Instagram video, confirming the reports that said he has gone broke. "I figure now is the perfect time to go there and start a GoFundMe. Send me $1, that's all I need. Just $1, man."
Calling his new campaign "A Buck for Buck", the Nashville-born rapper is also encouraging supporters to send him a dollar on his Cash App. It appeared that many mocked Buck, whose real name is David Darnell Brown, since he announced the campaign so that one fan came to his defense.
"Damn to y'all who making fun of it, Buck been giving us tons of dope mixtape for years without asking for any money. (Unlike many rappers) it seems normal to help him back when he needs," the said fans hit back at the critics. "If y'all was giving just 1$ instead of talking he would be back on track."
Buck later clarified in another video that the money sent to his "A Buck for Buck" campaign would be used to fund a non-profit called Give2Get, which will help families amidst crisis. "The donations that you guys sent, I used the donations to create a non-profit organization by the name of Give2Get who will basically take these donations that you people are sending, and helping out families in mid-life crisis throughout the community," so he claimed.
But many were not convinced, with one person commenting, "Show proof them donations going back to help folks in ur community dont just say it . Them donations can be to pay for studio time for all I know." Another skeptic user wrote, "He lying, he using the money for himself."
Next article


Kaitlyn Bristowe Joins 'DWTS' Season 29 After Allegedly Being Blocked From the Show