Latest
Zac Efron Slammed for Cultural Appropriation After Showing New Dreadlocks 'Just for Fun'
By
|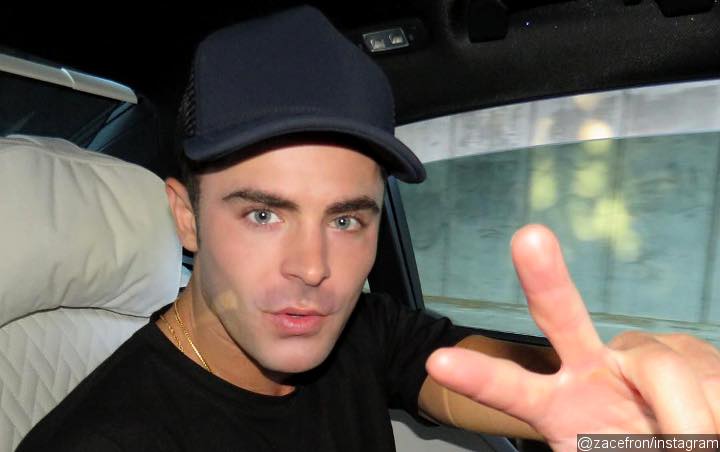 The 'Greatest Showman' actor shows his drastic transformation on Instagram and receives a mixed reaction from fans.
AceShowbiz –
Zac Efron surprised everyone with his drastic new hairstyle which he debuted on Instagram on Thursday, July 5. The 30-year-old actor shared a black-and-white picture of him sporting dreadlocks and sunglasses, while still keeping his facial hair.

"Just for fun," he captioned the image, though it's possible that his new look is for his role in an upcoming film. "The Greatest Showman" actor previously rocked wild dyed blond hair and thick facial hair with a designed shaved into the side of his face for drama comedy "The Beach Bum", which also stars Matthew McConaughey and Isla Fisher. He completed his transformation with a colorfully decorated jean vest and swim trunks.

For whatever reason his dreadlocks hairstyle is, some people have slammed him for cultural appropriation. "Nothing like good old fashioned cultural appropriation," one wrote, while another warned him, "Oof wearing dreads is a bad idea for someone like you, I hope your publicist is read."

"You should be with Vanessa Hudgens, you belong together," another commented, mentioning Zac's ex-girlfriend who has often been called out for misappropriating other cultures, especially for music festivals.

Still, there were some people who defended the "High School Musical" star. "what's the big deal," one asked, while another similarly reacted, "people are too sensitive." A fan also wrote, "There are people dying in the world and people are worried about hair?"

Another tried to explain, "Zac is clearly living his best life. It's no wonder he went 'off the grid.' This goes to every other celeb who does the same or similar. This generation is so overly sensitive and it's because of social media." One other wrote, "Dreadlocks have been used by countless ethnic groups in every part of the world for thousands of years – no one group deserves to claim them."

Zac himself has not responded to the backlash.
Next article


Keri Russell in Talks to Join 'Star Wars: Episode IX'